Topping Chiropractic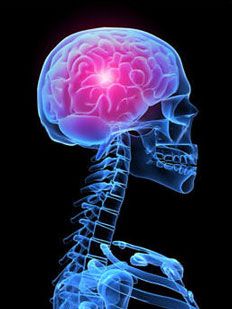 Since 1981, Dr. David Topping has helped thousands of people regain their health. By using a specific form of chiropractic - Upper Cervical - he is able to achieve fantastic results with the least amount of adjustments.
Dr. Topping doesn't cure you - he corrects the problem that prevents your body from healing itself. We hope this site will answer questions you may have, and that you'll call to make the first step back to the healthy life you deserve.
In our world today, as soon as you have pain somewhere, it's tempting to take pain killing pills, find a name for your condition, and accept your painful fate. Medicine is increasingly geared to attacking your symptoms. However, even though you have pain in your lower back, it might not be a herniated disc, and the cause may well be somewhere else.

What is disease and how can chiropractic help?
Disease means "dis-ease" or the lack of health. Chiropractic isn't so much concerned with what the specific name is for your knee, back, or other pain. Chiropractic is more concerned with the root cause of your pain, and finding the solution to curing it. Instead of attacking symptoms, chiropractic looks to restore your body's natural tendency to health. 
Read the inspirational story of Hans Stolfus, professional beach volleyball player.
"I saw chiropractors, physical therapists, massage therapists, acupuncturists, Rolfers, Heller Care Professionals, trainers, medical doctors, migraine, pain and cervical spine specialists, and rheumatologists. I visited the Mayo Clinic in Rochester, Minn., the Headache Institute in Newport Beach, Calif., and Cedars Sinai in Los Angeles, Calif. I tried it all and my solution came at a small office in Yorba Linda, Calif. at the hands of a gentleman by the name of Dr. David Topping."